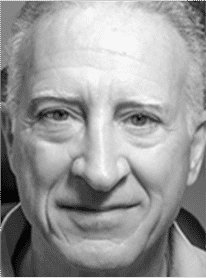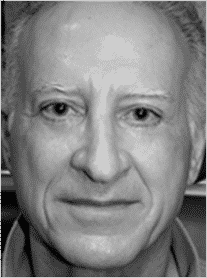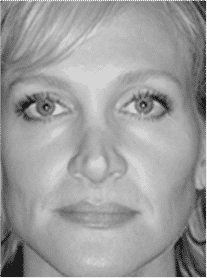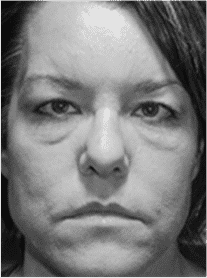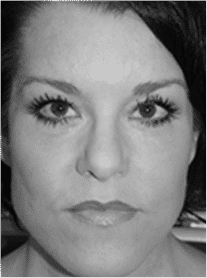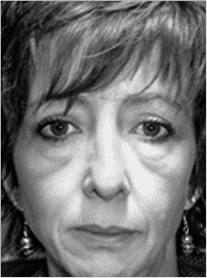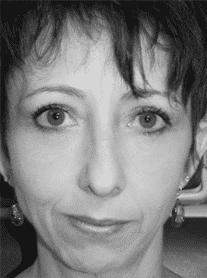 Dr. Adam Scheiner is the world's leading plastic surgeon for eyelid rejuvenation and the removal of festoons (malar mounds). His proprietary technique for treating this difficult-to-treat condition is the only surgical correction that consistently gives excellent, lasting results. Dr. Scheiner's groundbreaking work has provided clients from around the world with age-defying results.
Move the slider to see an amazing transformation.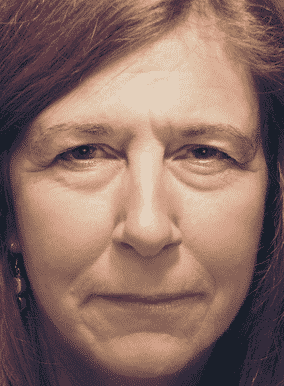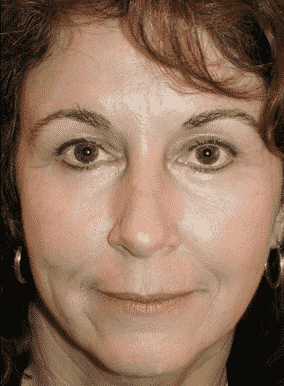 Move the slider to see an amazing transformation.
Chances are you wouldn't trade your life experiences for the world – they've made you who you are today. Still, if who you are is not what's reflected on your face, Dr. Scheiner can help. His techniques can help restore your appearance and let it reflect the vibrant, healthy way you feel inside.
Adults today are living their best lives ever. We're healthier and happier, more fulfilled and more energetic. Still, for as good as we feel and as much as we have to look forward to, one glance in the mirror reminds us of the years that have passed. Given the chance to restore your youthful appearance and transform it to reflect how good you feel, wouldn't you do it? There is a way, and Dr. Adam Scheiner can show you how.
Restore, Reveal, and Reclaim
the you that the years have hidden.
Medical
Minute
What Causes Eyelid Festoons?
Both festoons and lower eyelid bags can make us appear tired or sick, even when we feel great inside. While some people have a genetic predisposition to festoons, most develop them as a result of sun damage to the fragile skin in the lower eyelid region. The best way to improve festoons is to address the cause.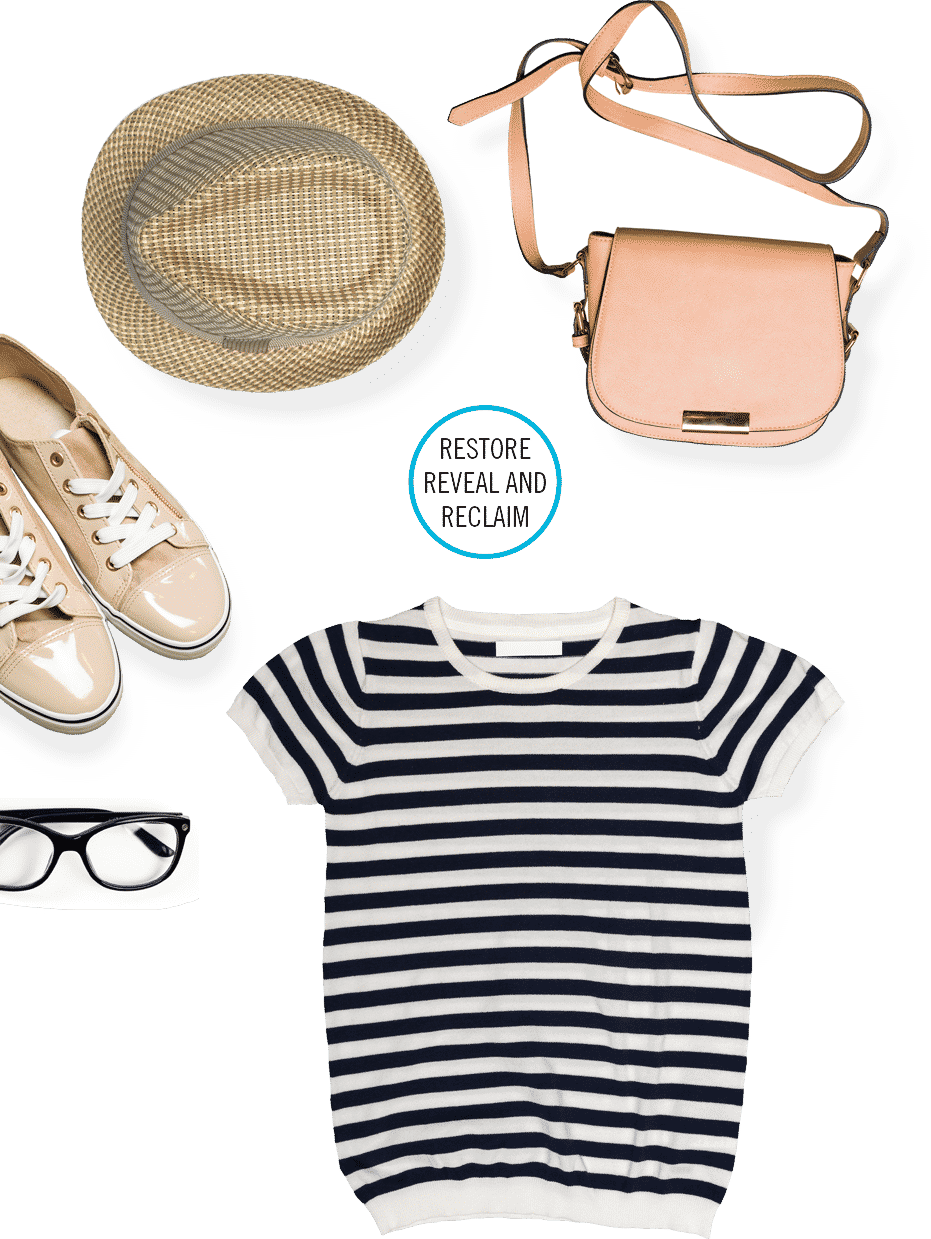 Your Face Sends the Message that People Hear Most Clearly
Wardrobe, hair, shoes, accessories. They all make a statement and play a part in telling the world who we are. But for all the attention we pay and money we spend on these items, none of them comes close to the impact that our faces have on what people think of us. Studies have shown that even our words don't play as large a role in our communication as our facial expressions do, and the most important areas of our face are our eyes and our mouth.
Think about that for a minute, then think about the message those parts of your face communicate. No matter how youthful and high energy your actions are, if your face says "I'm tired," that's what people are going to hear and remember.
What Gives the Impression of Being Tired?
The biggest problem is heaviness around the eyes. Whether it's your upper lids or bags beneath your eyes, people immediately get the impression that we are older, tired, or even that we're sick.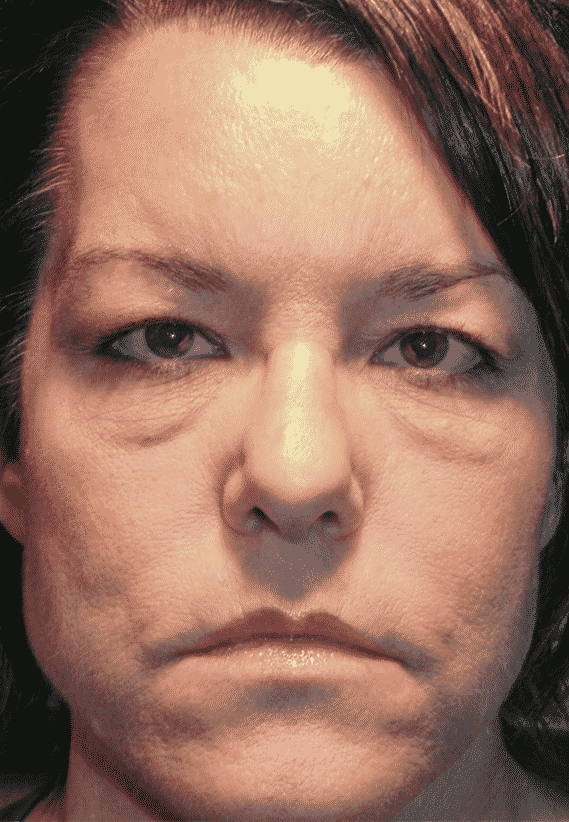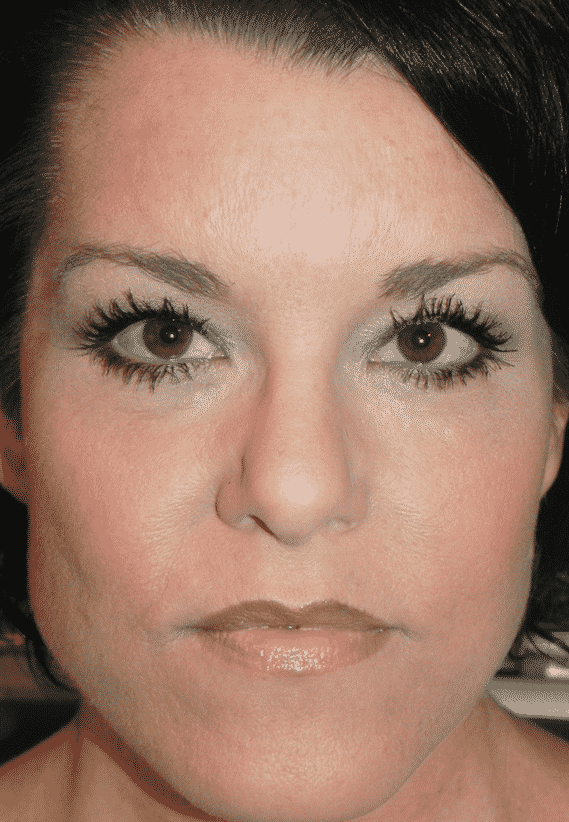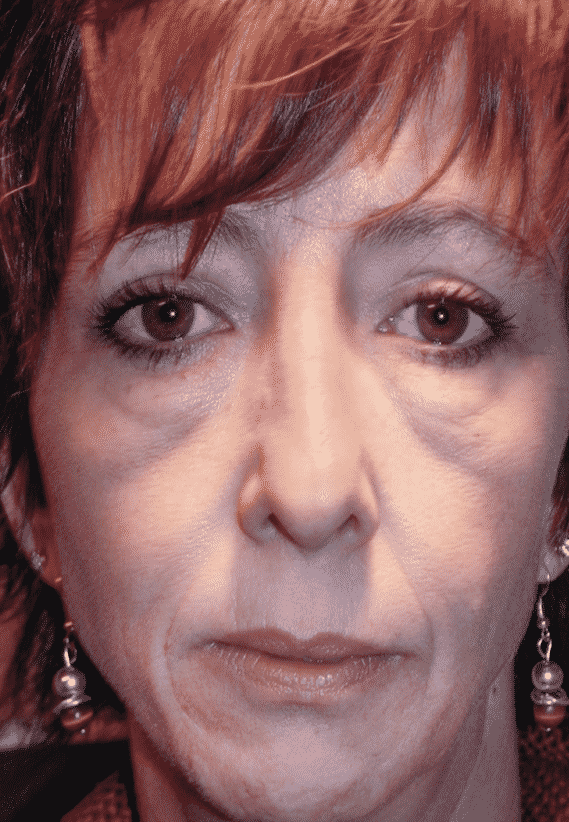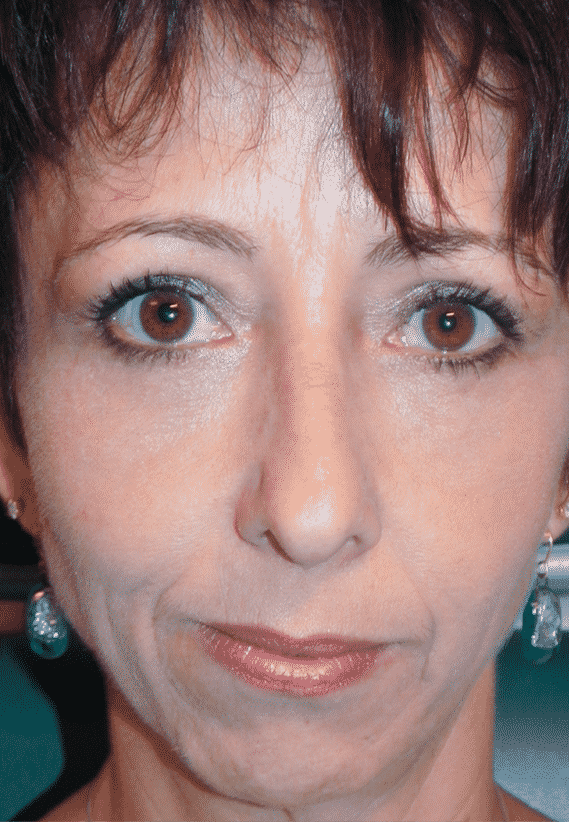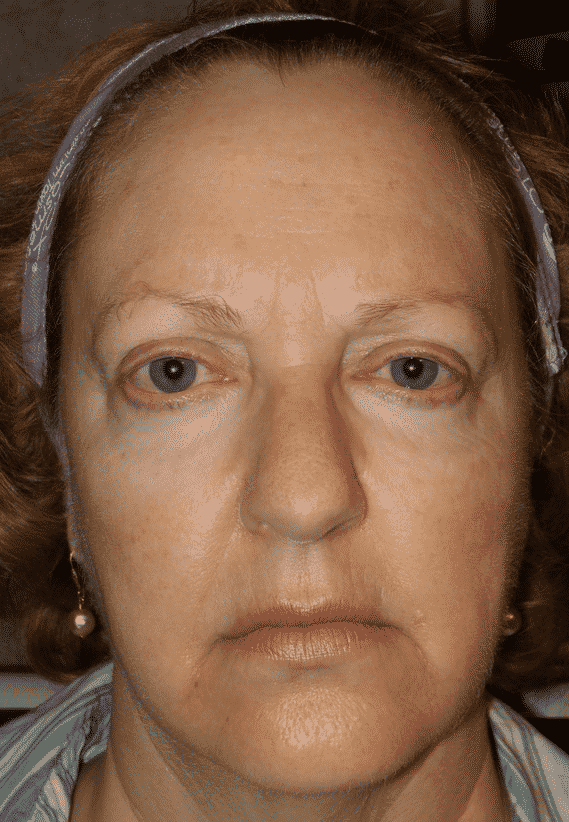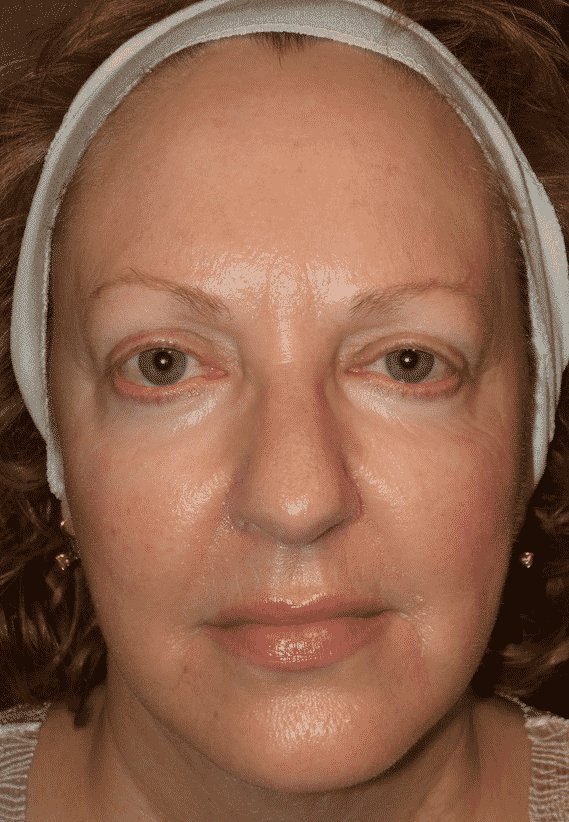 LASER EYELID SURGERY AND TREATMENT OPTIONS
Festoons or Malar Mounds
Drooping eyelid skin. Bags under the eyes. Puffy skin on the cheekbones. All are symptoms of a condition known as festoons, or malar mounds. A misdiagnosis often results in the wrong solution.
When a patient with festoons is treated with a lower eyelid blepharoplasty or facelift, their eyes can end up looking worse and the bags more noticeable than before. Festoons can be difficult to solve. In rare cases they can be large enough to block vision.
Dr. Scheiner offers a revolutionary laser skin resurfacing that provides remarkable results. "Festoons have been a difficult medical problem for many patients and their physicians over the years," says Dr. Scheiner. "Traditional surgeries have had less-than-optimal results on this condition. Taking advantage of the latest advances in laser application and wound healing, it's now possible to dramatically improve this difficult eyelid condition by applying this technique."
Dr. Scheiner's technique is now the gold standard for the treatment of festoons.
---
Upper and/or Lower Blepharoplasty or Laser Eyelid Surgery
We know you don't want to look older than you are, and that's exactly what sagging eyelids or puffy bags can do. They make you look tired and sad. To solve this problem, Dr. Scheiner offers a procedure called blepharoplasty — it's also referred to as a "mini-facelift," and it has quickly become one of the most popular and satisfying cosmetic procedures for treating drooping upper and/or lower eyelid skin.
Blepharoplasty or laser eyelid surgery can provide the following benefits:
Eliminates tired-looking eyes
Reduces lines and sags
Helps you look younger
Reduces puffy bags
Eliminates unwanted excess skin
Brightens your appearance
Blepharoplasty conservatively removes the fat and excess skin that causes sagging or puffiness. It's one of the most effective ways to "open" your eyes, and can be done as a stand-alone procedure or in conjunction with a minimal-incision brow lift or laser skin resurfacing, depending on your needs.
---
Minimal-Incision Brow Lift
In many cases, looking exhausted is a result of heaviness above the upper lid, which is caused by a drooping eyebrow falling into the eyelid space. The result is that while you may feel energetic, healthy, and wide awake, others can't see that.
When the brows fall, fixing the eyelids alone won't fully open your eyes back up, but a procedure directly addressing the eyebrow will. There are a number of ways to raise a drooping eyebrow, but one of the best methods that yields the most satisfying results is the minimal-incision brow lift.
What Our
Patients
Are Saying

The finished results are outstanding and the entire process, from Toni to final visit, was professional, carring, almost family type care. Any patient will benefit from Dr. Scheiner's bedside manner and total dedication to individual care.

What to Expect
Every patient has different needs, conditions, and goals, and Dr. Scheiner understands this. He offers his patients a highly individualized approach, and that means that each patient's experience will be slightly different. The information provided here is meant to give you a general idea of our process. Your experience may be different based upon the complexity of your particular situation.
Dr. Scheiner will meet with you to evaluate your condition and health. He will note your use of medications, medical history, and factors such as age, skin-type and ethnic background. He will pay special attention to your eyes, asking specific questions regarding your vision, including about your tear production and any use of contact lenses. Perhaps most importantly, he will work to understand your personal expectations. This initial conversation, with all its elements, is essential. It will provides Dr. Scheiner with the essential information he needs to help him advise you on the treatment he thinks will best accomplish your goals.
Once you and Dr. Scheiner have agreed on a treatment, he will walk you through the surgical technique and type of anesthesia he will use. He will take measurements of your facial features and take "before" pictures to help him plan your treatment. He will also show you "before" and "after" photos of patients who have had the same procedure so that you can see the results that others have gotten. You'll also be shown an informative video that discusses the procedure(s) and which answers many commonly asked questions.
Time to Turn Back the Clock
If it's time to turn back the clock and let your face reflect how you feel inside, click the button below to get started and Restore, Reveal, and Reclaim the "you" that the years have hidden.