You Don't Have to Be Stuck with Facial Sun Damage
Adam Scheiner, M.D., an expert in laser eyelid and facial plastic surgery, is offering his proprietary RESET® treatment for Festoons to treat sun-damaged skin and pre-cancerous skin lesions.
With results that last for years, RESET® For Sun Damage uses the technology of Laser Skin Resurfacing and a proprietary healing protocol to reverse facial sun damage and remove many pre-cancers—even some active skin cancers.
The treatment will be exceptionally welcome for anyone who has pursued a so-called "healthy" tan outside or used a tanning bed, only to witness the evidence of damage later in life in the form of brown spots, facial lines, and wrinkles.
What makes RESET® particularly intriguing for patients is Dr. Scheiner's discovery that pre-cancers (both above and below the skin surface) and some active skin cancers can be improved by treating the entire face, rather than focusing on individual spots.
Many people don't realize how dramatically Ultraviolet (UV) rays negatively impact the collagen and elastic fibers in our skin, as well as damaging the actual DNA in our skin cells. Once you start to notice its effects, it's too late! Thankfully, RESET® For Sun Damage allows you to reset any cumulative sun damage to reveal younger, tighter, healthier skin.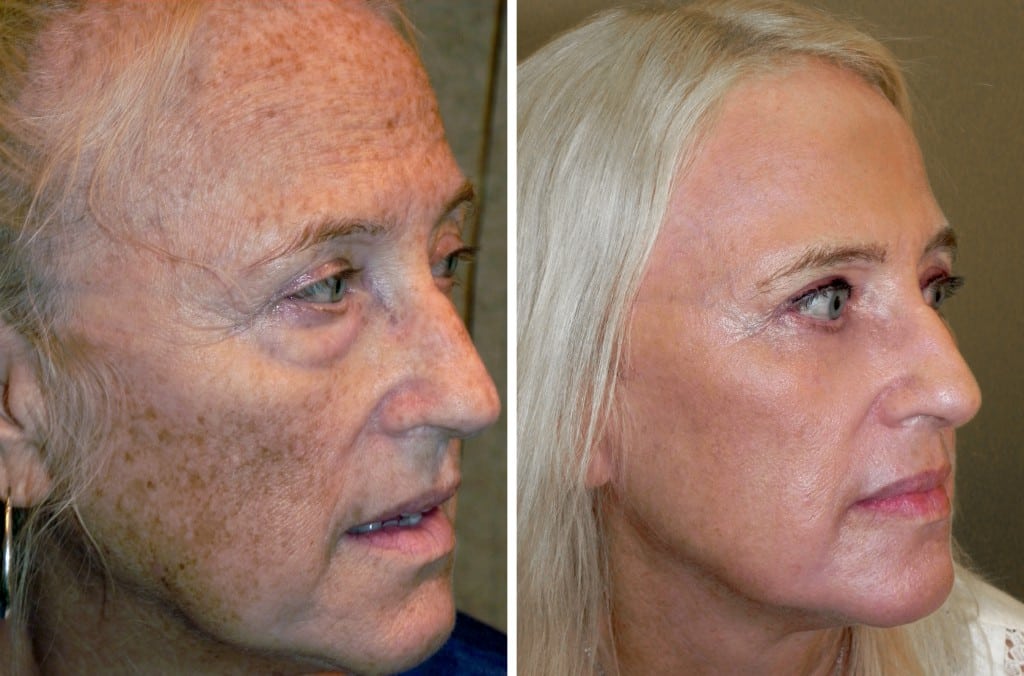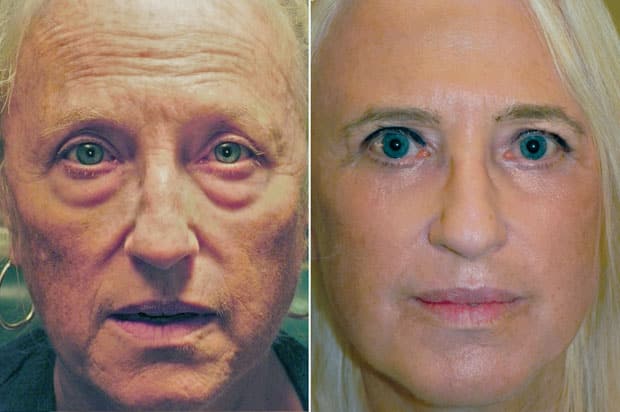 RESET® will help:
Sun-damaged skin
Wrinkles
Age spots
Acne scars
Pre- and some active skin cancers
Poor skin tone/texture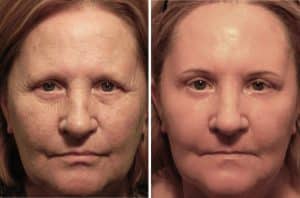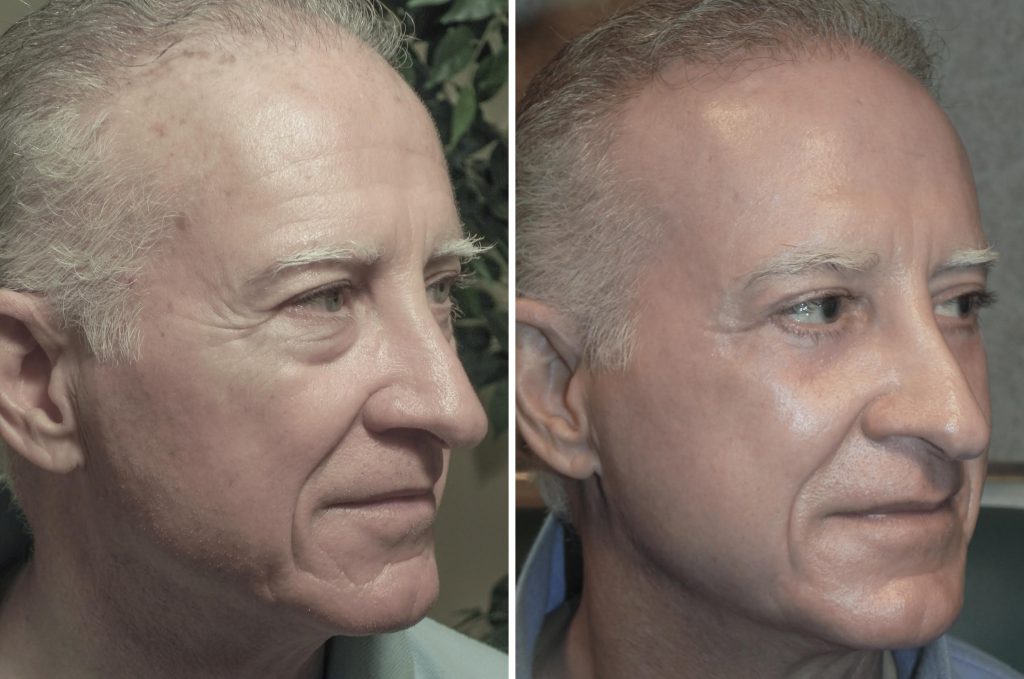 The Treatment
The RESET® For Sun Damage treatment is performed in a specially equipped laser room. Dr. Scheiner uses a sophisticated Dual Pulsed Erbium laser, which is flexible and allows him to perform a light or deeper peel depending on the needs of his patient. The customizability of this laser helps him to achieve amazing results.
The length of your procedure will depend on how much of your face is being treated. Dr. Scheiner will discuss the method of anaesthesia that is most appropriate for you.
During your procedure, the laser energy will be applied to your face in quick bursts. With the first pass of the laser beam, the old skin will be vaporized. Subsequent passes cause the collagen in the underlying layers to tighten, resulting in smoother, healthier skin. Someone will need to drive you home after your procedure, and you'll probably want to relax for the rest of the day.
You will then follow Dr. Scheiner's healing protocol to provide optimal healing of the new skin during the recovery process. The new skin will have a degree of redness, which will fade to pink and gradually resolve. The degree of pinkness and redness depends on the age and health of your skin. You can usually cover the pink color with makeup after 14 days.
You'll need to avoid direct sun exposure for at least 2 weeks after your procedure. During your healing, you should not apply makeup, lotions, creams or other skin care products that are not recommended by Dr. Scheiner. After 2 weeks, you can usually cover the pink color with Jane Iredale Mineral Makeup. It will also be very important that you protect your new skin with sunscreen.
Serious complications with laser skin resurfacing are extremely rare, but like any medical procedure, it does have some risks. Dr. Scheiner, who is experienced in laser skin resurfacing, can significantly minimize the risks. Although results can vary depending on a person's individual health, the vast majority of our patients are extremely happy with their appearance after healing.
Restore Reveal Reclaim™ Your Natural Beauty
If you are
Within driving distance please contact our office at 813.367.1915
Not within driving distance you can also find out more about
If you have any questions about this, or other, treatments please contact us any time.